This is a difficult post to write, I'm trying to think some stuff through, so if it comes across like I'm a cross between Andrew Keen and Baroness Greenfield, then assume this is because I haven't articulated myself well, and not because I am such a hybrid of bad science and curmudgeon. (If I did I might look something like this:)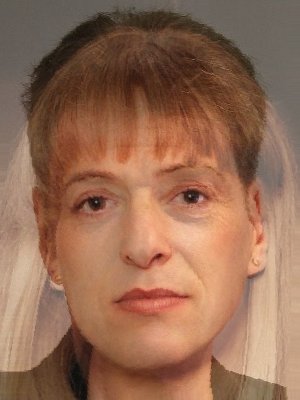 (Andrew Keen and Baroness Greenfield morph photo via morphthing)
In general, you will know that I think the internet is GOOD THING. I like it. I spend a lot of time there. If I could drink beer with it, I would. But one should consider that even good things are rarely all good. There are downsides to most things.
One of the downsides it seems to me about the net is the commonly quoted echo chamber effect. That is, we spend time with like minded people, and not listening to different voices. I don't buy this completely, stuff comes across my screen everyday that I didn't know, that challenges me, etc. But what I think the net does do is legitimise everything. In general this has been a good force too - people no longer feel isolated because they are different, they can find others like them. Of course, this can be negative, if you are a rabid racist, you don't have to suffer being told you are wrong by everyone, you can find other nutters online who will share your view.
We probably have an echo chamber continuum that goes something like:
Wilful ignorance - these are people who know they are wrong, or at odds with society and deliberately seek out others of a like mind: Creationists, racists, conspiracy theorists, people who think Dan Brown is a good writer. That sort of thing. The point is you have to go out of your way to find similar viewpoints.
Accidental ignorance - people who labour under a misapprehension, because their community, network or peers also possess it, or it is a subject they simply don't come across.
Lazy tastes - people who are generally aware they could move beyond their comfort zones, but don't.
Occasional venturers - this is probably most of us, we do occasionally stretch our beliefs or tastes, but also we enjoy the stuff we know and like.
Radical explorers - those who always seek different ideas, and tastes.
My point is not about the first or even second of these categories, but more about the middle - we have seen the demise of any sense of compulsion or quality. There is no more 'should' anymore. Everything is okay. Again, this is largely beneficial to people and society. There is no pressure to say, get married because you feel you 'should' (or live a conventional lifestyle). Saying goodbye to should is one of the great social forces of the 21st century.
But as we wave goodbye to it, we should also ponder what we lose by its demise. The loss of any sense of artistic quality is one aspect which I will miss. The notion of 'quality' in any artistic endeavour took a serious blow with postmodern relativism - everything was valid as an artform. And, again, this has been positive - I like that I don't have to hide my penchant for horror movies and can engage in pretentious discussions about the merits of various 1980s trashy movies with Jim Groom.
But I was always aware that there was more, that one 'should' try and read classics. It was 'should' that led me to Joseph Conrad and Flaubert. Should suggested I try listening to jazz. And should sat me down and made me watch  Nouvelle Vague cinema. All of these have been good things and have pushed my appreciation of cinema, literature and music across genres: that is, I have become a better reader of all novels because I have read Flaubert; and I enjoy Japanese horror because I learnt from French cinema, and so on.
My feeling is that what started with postmodernism has been exacerbated by the net. People's current tastes are always legitimised and there is no compulsion to go further. Thus we have a society that thinks Harry Potter is literature. It's not - maybe (and I am really stretching my maybes here) it's okay as a read, but there is more. And there is more to cinema than comic book adaptations. So, while we might cheer the demise of should in general, we should perhaps mourn the passing of it with regards to society's artistic sensibilities.
But all this is just a vague feeling I have, maybe there's nothing to it.