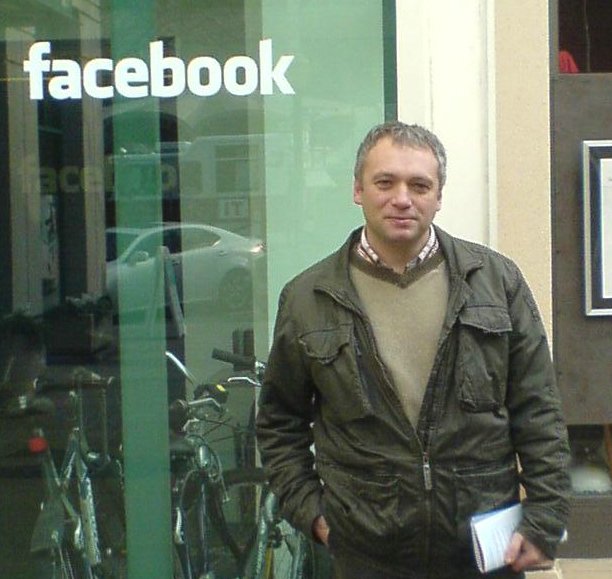 As you may know a while ago a small Facebook team started up at the OU, to develop some apps and just learn about how you operate in this social networking space for the benefit of students. The Facebook team is Tony with the ideas, Stuart with the user testing, Liam with the coding, me with the... erm, yeah, well it's too complicated to go in to now.
The first app was Course Profiles. This allowed OU students to declare which course they were studying, had studied and were going to study. The interesting thing about this app was the way it could be used to drive other uses, e.g. we could use it as the basis for finding a 'study buddy'.
Liam has now finished the coding on the second app, My OU Story. This allows users to declare their mood relating to their study from a prepopulated list, and to add a 'micro-blog' type comment. It then displays a Mood Graph, showing your mood across the course. It also allows you to send a message to someone e.g. 'Keep going', or my favourite 'Be more modest'. And of course, all these actions show up on your news feed, so others will see it and hopefully respond.
Liam describes some of the techie stuff, Stuart talks about how it could relate to his own learning and Tony gives a good overview.
Tony will no doubt post about the usage, with some of his nice analytics, as it gets adopted. What is interesting for me is that conceiving of applications that make sense in this social networking world may have more significant implications for not only how we develop educational technology but also on what education may look like in a post-wikipedia/Flickr/YouTube world. The differences are quite subtle, and probably obvious, but they may indicate quite fundamental changes. Here are the ones I think may be important:
People not content - our applications are aimed at facilitating interaction with other students, not with content. This is not to say content isn't important, and given that it's Facebook one would expect a social emphasis, but the significance of the social element is increased.
Facilitation not direction. The applications are aimed at facilitating the interaction between students, which is at their discretion, not on directing student behaviour.
Less control - we haven't specified _how_ the applications should be used, students will adopt them and use them for their own means. These are much less formal OU applications, at the moment no course team has made their use compulsory. This much looser system may not be totally scalable, ie there may be some tools that are mandated. But this applies to education also, there may be some 'mandated' content and activities, but also more variation.
Small informal team - the Facebook team, or T.oAD, came about by Tony having some chats with Liam and Stuart. I joined later just to grab some glory, and also to help clear some of their activity higher up in the University. The work doesn't really fit in with many of the conventional management structures, mainly because people do it in their spare time. I was asked how the project was being managed once, and I replied 'by beer', because we tend to meet weekly for a pint and talk things over. I think 'management by beer' will become more of the norm, and institutions will need to find ways of interfacing this with the more conventional structures.